---
Festival
ZAiKS Award for the best Polish film at the 10th Young Horizons IFF
01/09/23

Girls' Stories, dir. Aga Borzym
Since the very beginning of the Young Horizons, we have supported quality productions and the development of Polish cinema. The programme of this year's round edition of the festival will include 6 new Polish titles. Some of them will compete for the special award granted by the Society of Authors ZAiKS for the best Polish film addressed to young audiences.

Too Old for Fairy Tales, dir. Kristoffer Rus
Promotion and dissemination of Polish cinema for young audiences is an important element of the Young Horizons' activities, both during the festival and in other areas. Filmmakers can work on their projects as part of our documentary film production workshops, Young Horizons Docs. This is how the film Girls' Stories has come to life: it will be presented at this year's Young Horizons IFF, and then distributed in Polish cinemas. Filmmakers can also present their projects in front of the global representatives of the film industry as part of the international co-production forum, Young Horizons Industry. This is where they can find partners for film production and distribution. Productions that have been presented at this event include Kitty Kotty, Lampo, The Travelling Dog, Too Old for Fairy Tales, Hug Me and Basia. This year's edition of the event will take place on 4–6 October.
Young viewers can then watch the effects of our work in cinemas – and that's what we love most about it. The programme of the 10th Young Horizons IFF will include 9 Polish films: 6 of them are new productions, and 4 will compete for the ZAiKS Award.
Special Award
The idea behind the ZAiKS Special Award is to recognise high-quality Polish films that are not only interesting to young viewers but also able to help them find their way in the world and understand themselves and other people. For Young Horizons IFF as well as for ZAiKS, it's extremely important to distinguish and show appreciation for filmmakers. There are 4 candidates for the award, and the winning creators will receive PLN 20,000 net.
Body-positive Girls' Stories (9–∞, dir. Aga Borzym, Poland, 2023)
First loves and getting on with parents. Changing body perception and the first period. School and all the related obligations and prohibitions. 11-year-old Jagoda and 13-year-old Zuzia are neighbourhood besties. They are honest, filled with positive energy, and ready to take over the world. They are also both hitting puberty, so menstruation, changes in their bodies, boys, and plans for the future are the main subjects of their conversations. This warm and body-positive film shows how it feels to be an adolescent girl. The dialogues of the two charismatic protagonists are simply captivating!

Girls' Stories, dir. Aga Borzym
A friendship with a dog as a non-prescription medicine: Lampo, The Railway Dog (6–10, dir. Magdalena Nieć, Poland, 2023)
A timeless and cross-generational film with a happy ending, featuring a cute white Swiss shepherd dog in the leading part. Adapted to modern times, the moving story known from Roman Pisarski's book shows a friendship between a child and an extraordinary travelling dog. Zuzia's father is a railway worker. Her life changes when she meets Lampo. This unique dog, whose train trips win over the internet, becomes the girl's best friend.

Lampo, The Railway Dog, dir. Magdalena Nieć
Kaytek the Wizard (dir. Magdalena Łazarkiewicz, Poland, 2023)
A story about the magical world of children's imagination, growing up, and making the world a better place. In a light-hearted way, the film reflects the key gems of Janusz Korczak's philosophy: every child must be loved, have their boundaries respected, and be allowed to dream. Kaytek is an exceptionally unruly teenager who lives with his father and grandmother. One day, the young rascal discovers his supernatural powers. The unusual skills combined with the boy's rowdy nature spell trouble not only for his school but also for the whole town.

Kaytek the Wizard, dir. Magdalena Łazarkiewicz
The little ones' favourite – Kitty Kotty Says Hello (3–5, dir. Anna Błaszczyk, Poland, 2023)
Kitty Kotty and her best friends Pats, Adie, and Jules are children's beloved characters from the bestselling book series by Anita Głowińska. This year, for the first time, they have conquered the big screen! Kitty Kotty Says Hello is the first Polish cartoon addressed to children to have become box office number one in years. In the series of episodes, the youngest viewers and the clever cat throw a vitamin party, set up a music band, and even go to space.
As part of the Polish productions included in this year's festival programme, the audience will be also able to watch the premiere screening of the new adventures of Kitty Kotty, in a series of animations titled Kitty Kotty's Christmas. Other Polish titles in the programme are:

Kitty Kotty Says Hello, dir. Anna Błaszczyk
9–12, dir. Kristoffer Rus, Poland 2022
4–6, dir. Anna Błaszczyk, Poland, China 2022
4–7, dir. Paweł Czarzasty, Poland 2022
4–6, dir. Marcin Wasilewski, Łukasz Kacprowicz, Poland 2019
Society of Authors ZAiKS is Poland's largest collective copyright management organisation and one of the largest Polish patrons of art and culture. The organisation brings together creators of all art disciplines as well as music publishers. Every year, ZAiKS transfers to them due remuneration calculated in millions of zlotys. For over a hundred years, Society of Authors has been building a world that values culture, creativity, and imagination.
Feel invited to the screenings of Polish films at this year's 10th edition of Young Horizons IFF! The festival will take place from 30 September to 8 October in cinemas in 20 towns and cities. From 8 to 29 October, selected films from the programme will be available online on the NH VOD platform.
International Film Festival Young Horizons online
Young Horizons at home! Join the NH VOD platform to watch unique films and series for young viewers.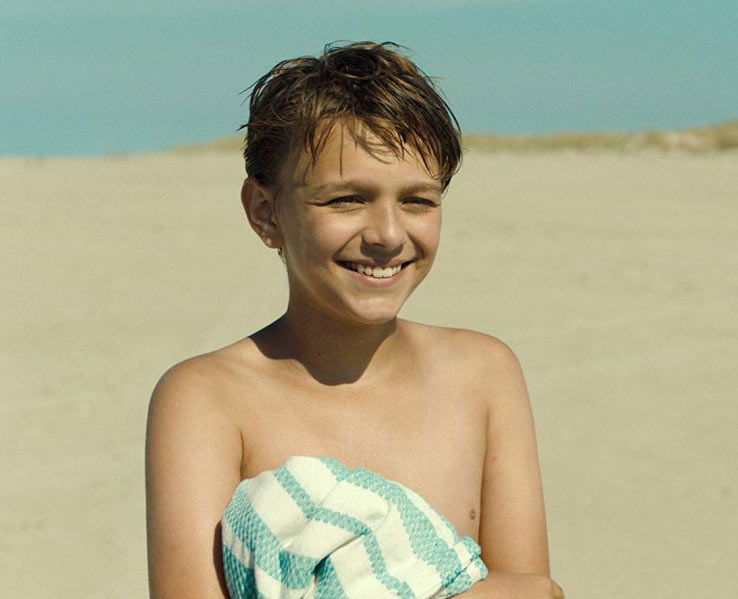 My Extraordinary Summer with Tess